Have you ever wondered what's inside that boxspring the bed companies sell you to put under your mattress? Some mattress companies even make you buy one or threaten to discontinue your mattress warranty. Well, we're going to find out what's inside... just for fun, we're going to rip apart this perfectly good boxspring just to see what it's made of (because we're crazy like that).
As it turns out, there's just a few small 1.5" wide wood slats covered by thin cloth and cardboard. This is what's supposed to protect your mattress from sagging.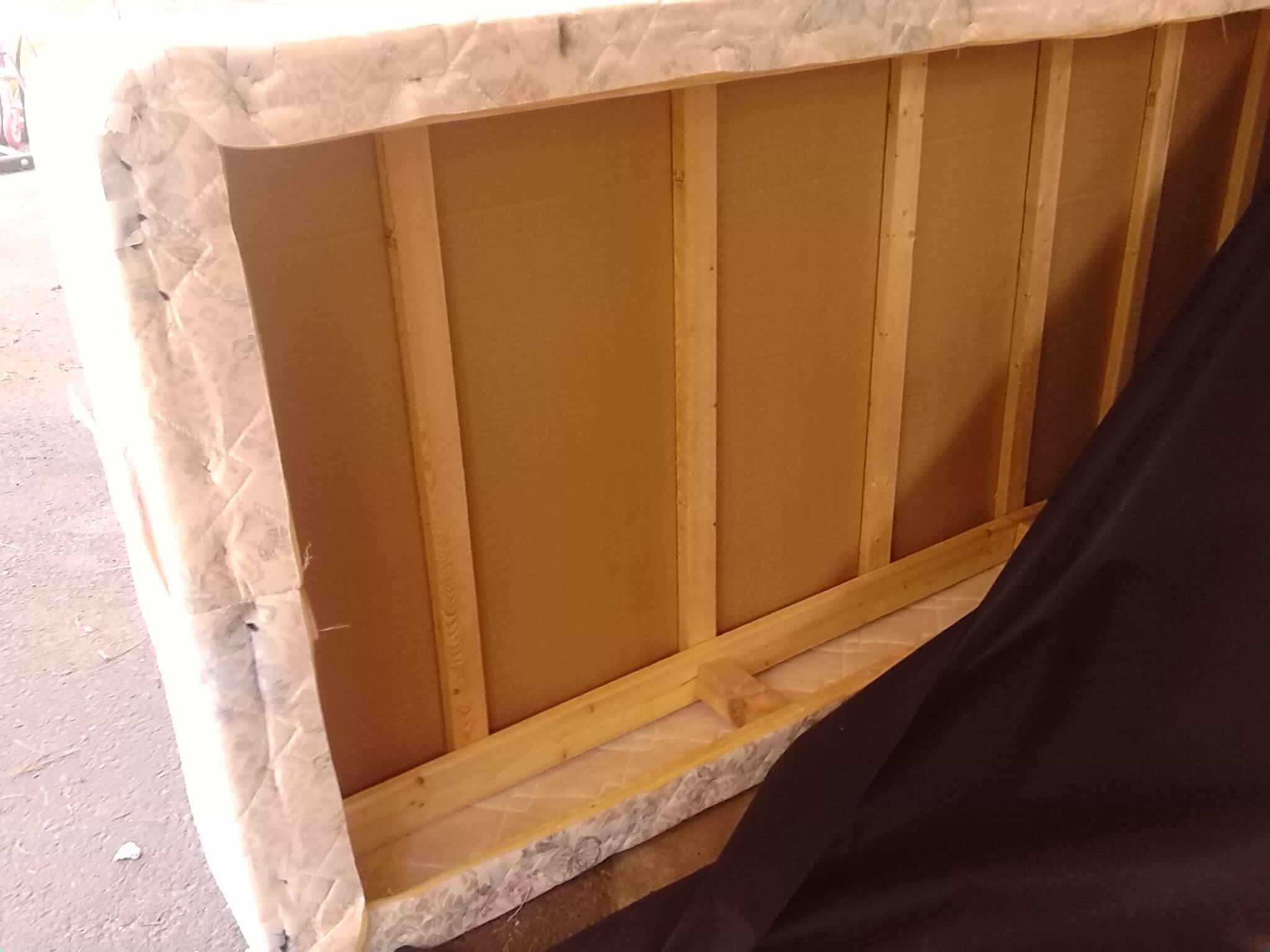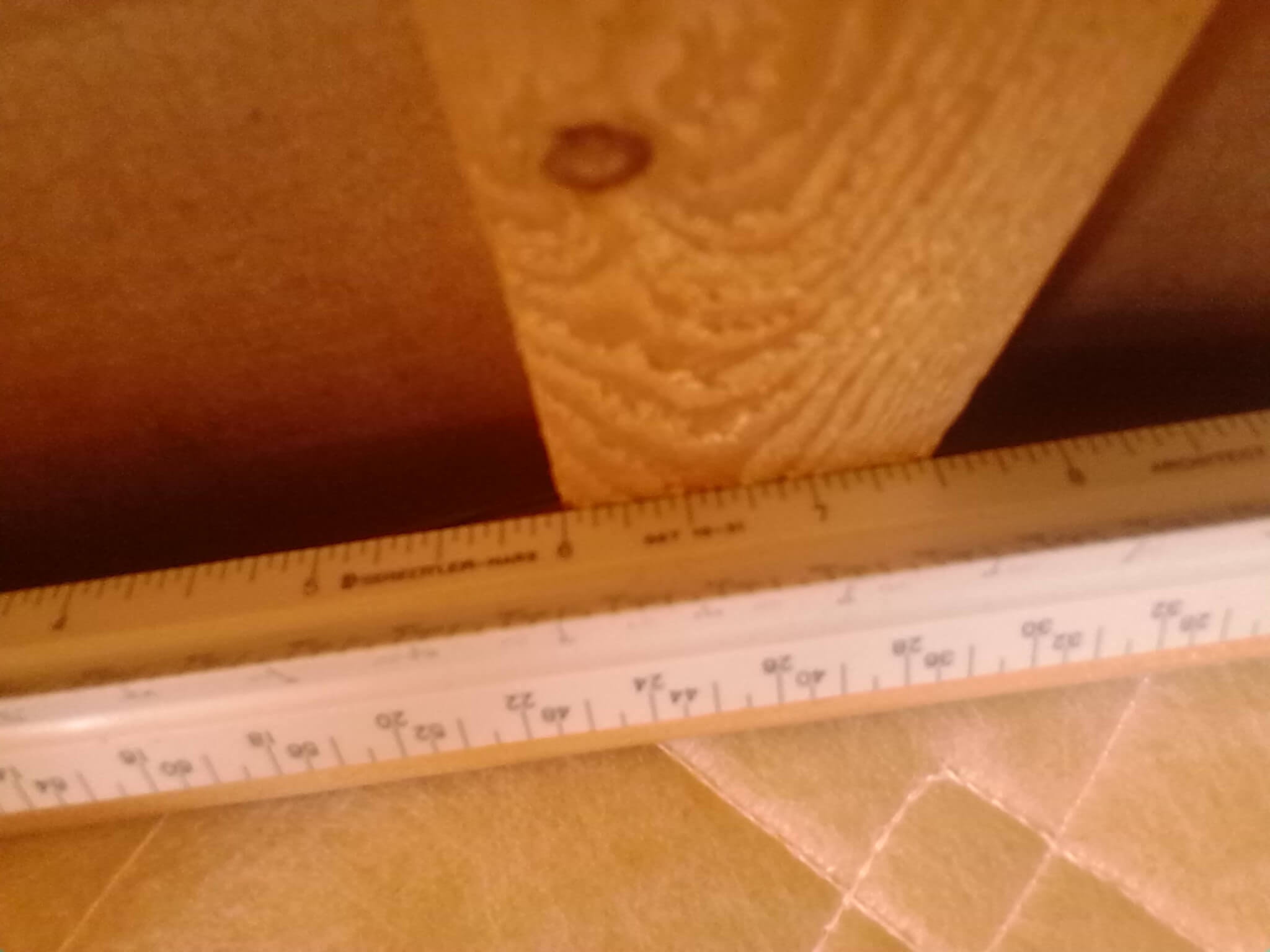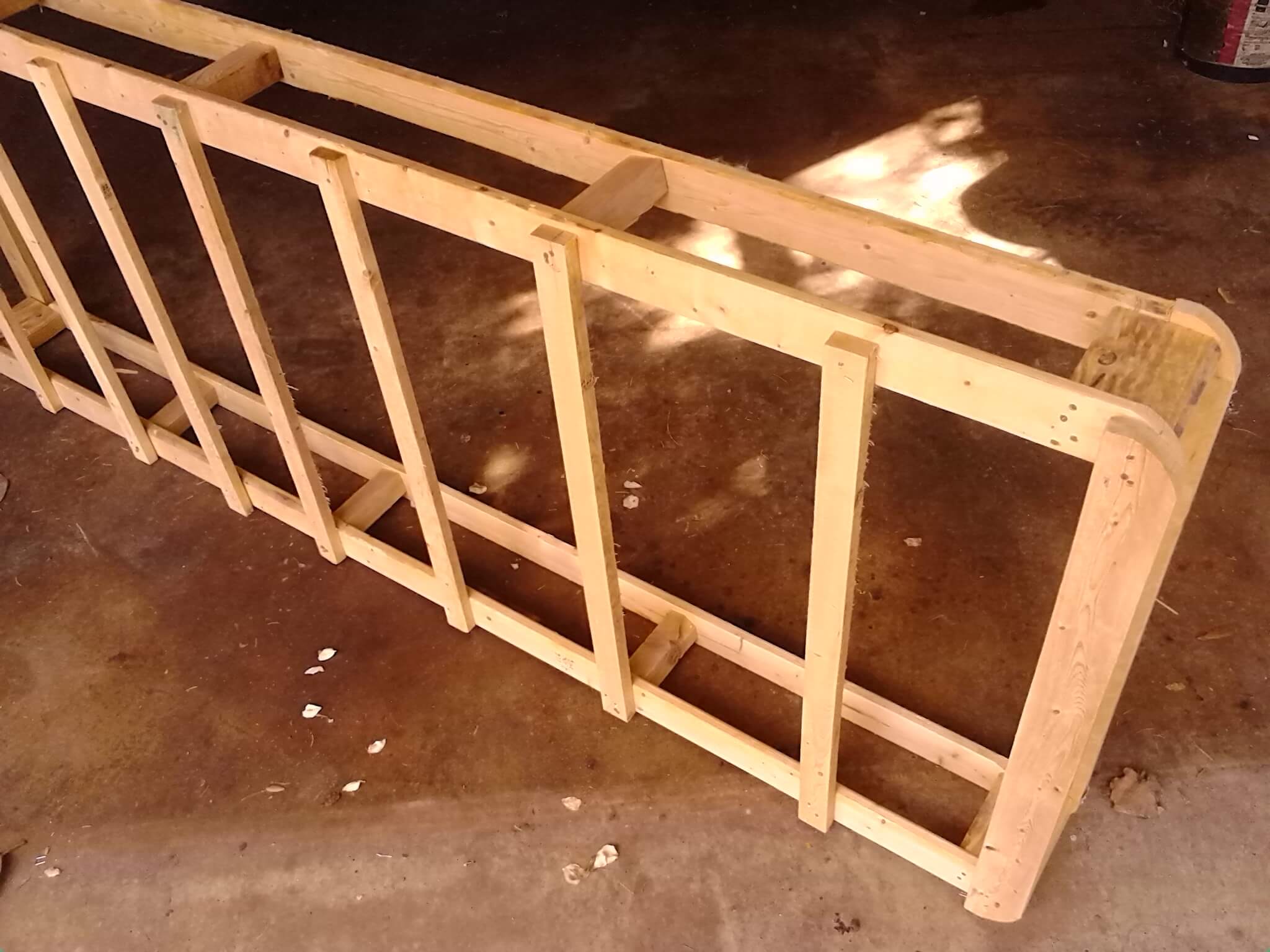 If it looks fairly unsubstantial, well, it is! Why bother paying extra for a cheap boxspring when our beds support the mattress even better? We use wide slats, and more of them, to protect your mattress investment for the long haul. No boxspring required!